HOME / PROGRAMME 2016 / EXHIBITIONS / WORKSHOPS / FILMS / ARCHIVE / INFORMATION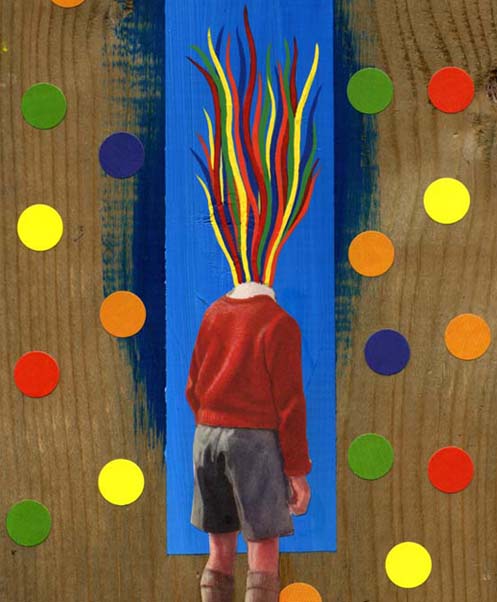 Colour Out of Space 7 International Festival of
Experimental Sound and Art
Welcome to the seventh edition of Colour Out of Space. COOS is a festival of experimental music and its crossover into other artforms. Since 2006, it's played host to some of the most visionary musicians, sound artists and filmmakers of the last forty years. For 2016's performance weekend we're excited to welcome Stockholm's fantastic, long running experimental 'artist society' Fylkingen to curate a special Saturday night programme of performance and presentations. For the weekend, we recommend you immerse yourself for three full days of sonic and visual wonder.
Don't forget - our extended programme runs through to December with exhibitions, workshops and screenings. We hope you enjoy it all!
UPDATES: Here's a couple of programme moves for your timetable: We're pleased to have Canadian intermedia artist and sound poet W Mark Sutherland opening the festival on Friday at 6.30pm sharp (a move from Sunday). Doors will open at 5.30pm - get there early and get your wristband - he's not always in town and you don't want to miss him. Phantom Chips is now up close and personal in the Sallis Benney on Sunday night - moving from the afternoon slot at One Church. You can now experience Daniel WJ Mackenzie's new, foyer based sound installation all weekend...not just Sunday. Duncan Harrison's site specific sound work, paying homage to the little known Brighton composer Raymond Carr-Hampden and the Tarner Tape Centre, will run from 10.30am - 12 midday, Sunday. Find it here - 10 minutes up the hill from the Sallis Benney. It's free and at the Tarner Tower itself - a folly that hardly anyone knows about...don't miss it. The bad news - 'due to circumstances...' Chop Shop isn't going to be able to make it. We'll reschedule his corrosive brilliance to another year. Refreshment news: The Sallis Benney will fine, good value local ales available, vegan too, and One Church are running a Pro-Baristas coffee scheme - which means you get the best coffee in town and help a good cause. Details of Andy Wilson's talk with Iancu Dumitrescu and Ana-Maria Avram is now on-line - head to Sunday in the One Church. Peak Signal 2 Noise the Sheffield-based collective of filmmakers, musicians and artists (including Singing Knives Records, Tinnitus Jukebox and Poot) will be here with the finest and nastiest moments of PS2N's first two TV series - dissociated and then reconjoined into a visual mixtape for the foyer on Sunday evening - spittle, weevils, sheds, carrots and rust! Also in the foyer - plenty of artist merchandise - CDrs, vinyl, fanzines and one off limited edition COOS tapes, t'shirts and tote bags! Please Note: Tony Conrad: Completely in the Present is part of CineCity and not included in the COOS pass. Sorry! AND: Derek Walmsley's panel Breaking The Airwaves at the Hope and Ruin (it's free) and all Performance Times at the Sallis Benney are now on line - head to the programme page
---
Performance Weekend Timetable: 18th - 20th November 2016 - Full Details Here
---
Sallis Benney Theatre, 6pm – 12 Midnight (Doors 5.30pm)
Matt Krefting (USA), Cassis Cornuta (BE), Clappy Shandy Dads (UK), Guy Rombouts (BE), Angharad Davies & Lina Lapelyte (UK), Mathhew P Hopkins (AUS), W.Mark Sutherland (CAN), Esther Strauss (AUT)
+ This darkness is not exclusive. This darkness is as much yours as it is mine - Esther Strauss (AUT) - Daytime (Free)
---
Sallis Benney Theatre, 6pm – 12 Midnight (Doors 5.30pm)
Fylkingen presents: Anne Pajunen (SWE), Wol (SWE), KOEFF (SWE), Kent Tankred (SWE), Marja-leena Sillanpaa (SWE), Johannes Bergmark (SWE), Daniel Rozenhall & Sten Backman (SWE), Mikael Prey (SWE), Leif Elggren (SWE)
One Church, 2.30pm - 5.30pm
Fylkingen panel with Fabio (WFMU)
Michael Barthel (DE), Claire Potter (UK), Langley & Murphy (UK)
Oxfam, Western Rd, 12 Midday (Free)
Plastic Containers of Nothing (UK)
---
Sallis Benney Theatre, 6pm – 12 Midnight (Doors 5.30pm)
Iancu Dumitrescu, Ana-Maria Avram and Hyperion Ensemble's members
Yoni Silver, Alex Drool Yonovic, Cosmin Postolache. (ROU/ISR), Steve Beresford & Tania Chen & Stewart Lee (UK), Olympic Shit Man (FR/UK), Birgit Ulher (DE), Phantom Chips (AUS), Daniel Löwenbrück & Marcellvs L. (DE/BR), Daniel WJ Mackenzie (UK)
One Church, 2.30pm – 5.30pm
Myriam Van Imschoot & Doreen Kutzke (BE/DE), Aine O'Dwyer (IE),
TALK(4pm) Iancu Dumitrescu and Ana-Maria Avram with Andy Wilson
Hope and Ruin, 12 Midday (Free)
Derek Walmsley and Wire Present...
Tarner Tower, 10.30am (Free)
Duncan Harrison: Revisiting Tarner Tape Centre
---
Extended Programme running throughout Brighton from 7th November - 12th December: Stephen Cornford's Constant Linear Velocity + COOS Small Press Exhibition + Workshops + Films + More
---
ADVANCE WEEKEND PASSES are available through RESIDENT MUSIC
27-28 Kensington Gardens BN1 4AL and through the link below
Weekend Pass - £45 - Available HERE
DAY TICKETS:
Friday Night: £15 - Available HERE
Saturday Pass: £20 - (2.30pm - Midnight) - Available HERE
Sunday Pass: £20 - (2.30pm - Midnight) - Available HERE
---
VOLUNTEER at COOS! If you'd like to help in the running of events or to help us invigilate the exhibitions, or more - please contact info@opencolour.co.uk
---

---
Follow us on Twitter / Facebook
---
HOME / PROGRAMME 2016 / EXHIBITIONS / WORKSHOPS / FILMS / ARCHIVE / INFORMATION