Jan Anderzén is at the forefront of Finland's avant garde music and art scene. A multidisciplinary artist his work is often directly interlinked - his kaleidoscopic visual practice which balances the abstract and figurative, forming the basis for his music and sound collages (and vice vera).
Anderzén has toured worldwide with musical projects that include Kemialliset Ystävät, Tomutonttu and Tuusanuuskat, and released numerous recordings. His interest in digital art and traditional handicrafts have led to acclaimed exhibitions at the Goethe Institute in Oslo, the HSP Gallery in Christchurch New Zealand, and the Hectoliter Gallery in Brussels. His music has been featured in art centres (MoMA, New York, CCA, Fylkingen), festivals (Sonar, Roskilde, Flow) and tours with Oneohtrix Point Never and James Ferraro.
Tomutonttu is his ongoing solo musical project. Read streams, mutant voices, animal noises, computer knots and records other people have made are just a sample of the ingredients Anderzén uses to craft and colour his ecstatic soundworks. Tomutonttu is a creature who looks after all the dust.
Alongside Tomutonttu's performance, we're collaborating with the excellent ONCA gallery to host Jan Anderzén's first UK solo exhibition, which will focus on his collage work with textiles.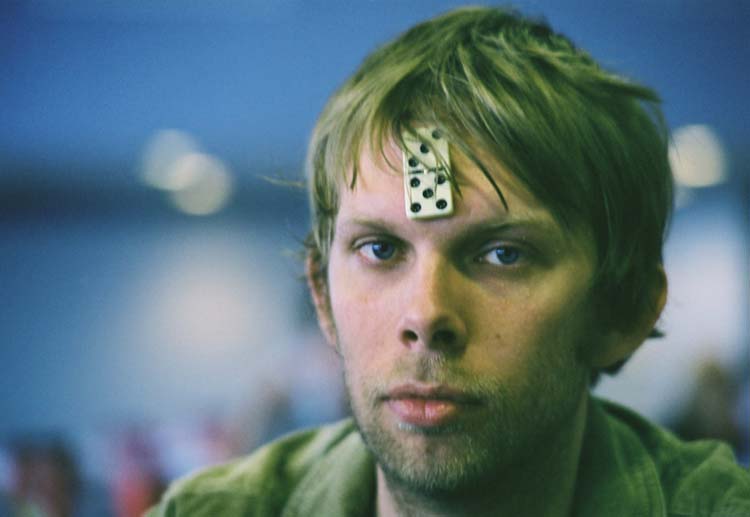 Photo - Florian Kramer
---
HOME / ARCHIVE / INFORMATION