Home./.Performance Weekend./ Open Film / Extended Programme// Workshops / .Archive /.Information
Colour Out of Space / 6 / Information
---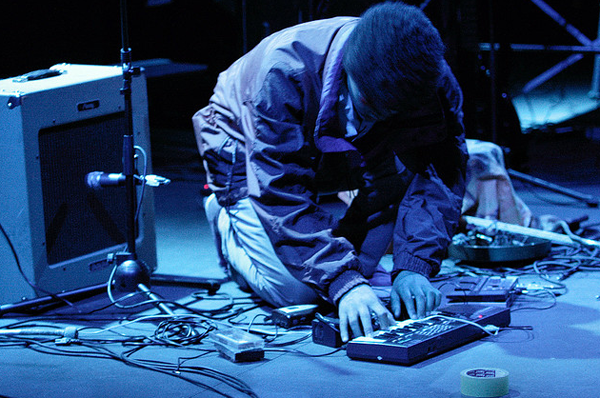 Colour Out of Space is a festival of experimental music and film. Since 2006 it has played host to some of the most visionary musicians, sound artists and filmmakers of the last forty years. COOS is run by Open Music a not for profit arts group based in Brighton.
It's coordinated by Dylan Nyoukis, Karen Constance, Michael Sippings, Johannah Henderson, Duncan Harrison, Daniel Spicer, Melanie Absolon and sound technician Tim Wilton, together with the help and input of Brighton's wider community of musicians, artists and experimental enthusiasts.
COOS / 6 returns in November 2013.
For music enquiries contact
dylan_nyoukis@hotmail.com
For film contact
coosfilm@yahoo.com
For everything else including joining the update list contact
colour.space@yahoo.com
---
Colour Out of Space 2013 is grateful for the support of
Partners
Chocolate Monk
University of Brighton
The Old Market
The Nightingale Theatre
Fabrica
Media Partners
Resonance FM
Wire
Photos: Lamborghini Crystal (James Ferraro) 2008 + Henri Chopin 2007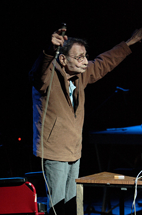 Venues
The Old Market
11A Upper Market St Brighton, BN3 1AS
Sallis Benney Theatre University of Brighton 58-67 Grand Parade Brighton, BN2 0JY
The Nightingale Theatre 29-30 Surrey St,
Brighton, BN1 3PA
St Andrew's Church Waterloo Street
Hove, BN3 1AQ
Phoenix Brighton
10-14 Waterloo Pl Brighton, BN2 9NB
Fabrica
Duke St
Brighton, BN1 1AG
Vintage Saxophone Workshop
41 Brunswick St West
BN3 1EL
West Hill Hall
Compton Avenue
BN1 3PS
Oxfam
136 Western Rd